I was leaving from my favorite russian city
Saint Petersburg
after short visit in winter.
Pulkovo Airport
. Night flight. Not much people. I traveled alone and while hanging in the new terminal building I took few shots with my smartphone. I really like the architecture and interior design of the new terminal and being there at night constantly reminded me the music track
"Alone in the Airport" by Miami Vice
. So hit the play button and try to feel this atmosphere with music and my photographs. Before entering the building you can give some pleasure to your eyes with iconic urban landscape of the
Pulkovo airport
in black and white.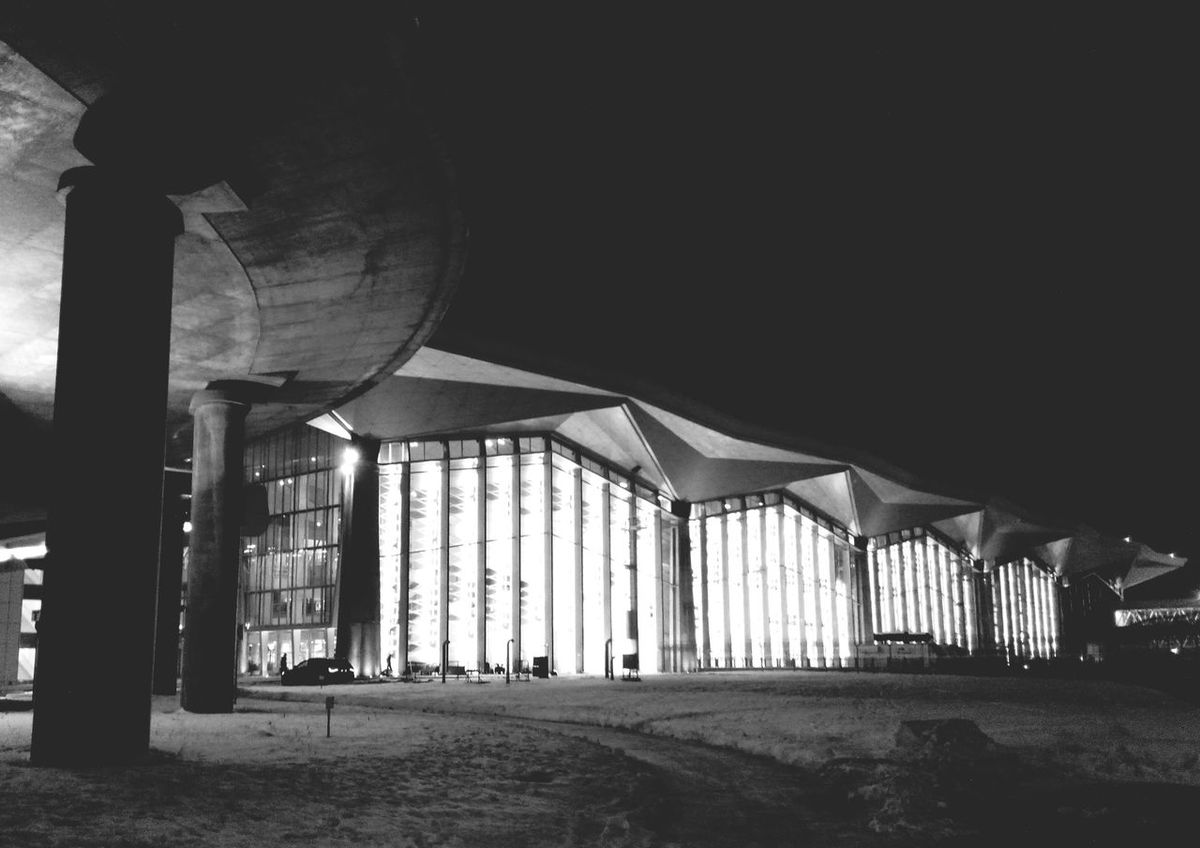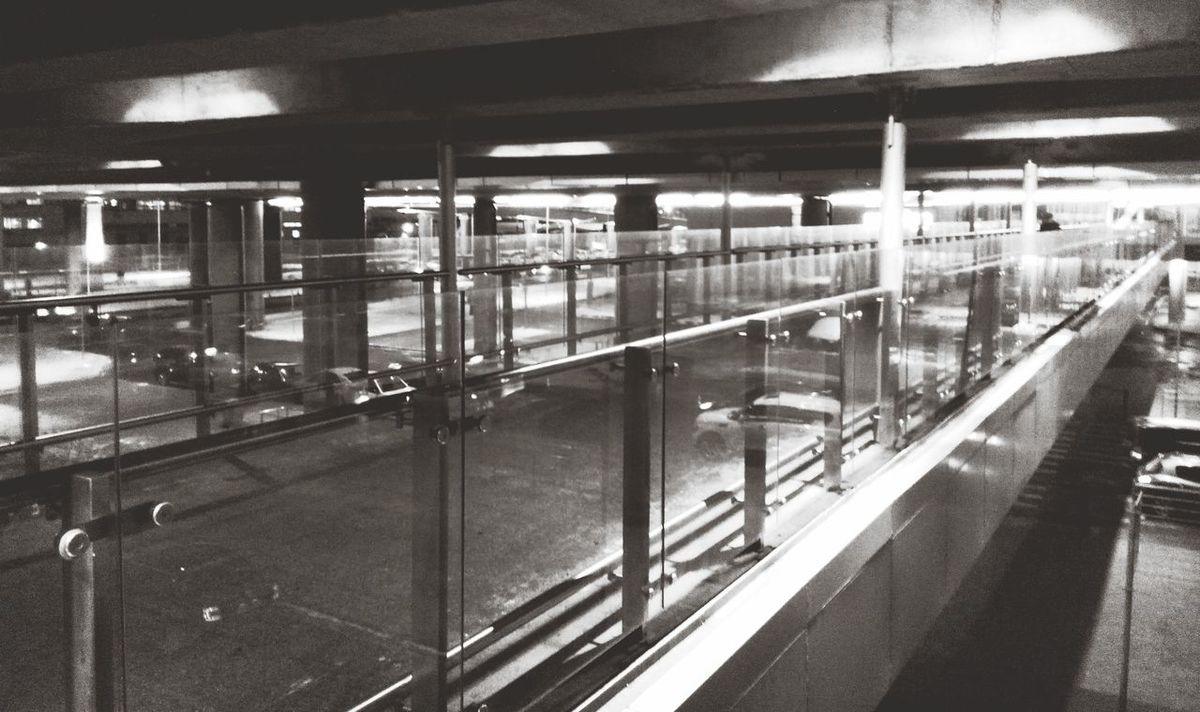 Let's enter the building with this photo which perfectly describes the feeling of "
alone in the airport
".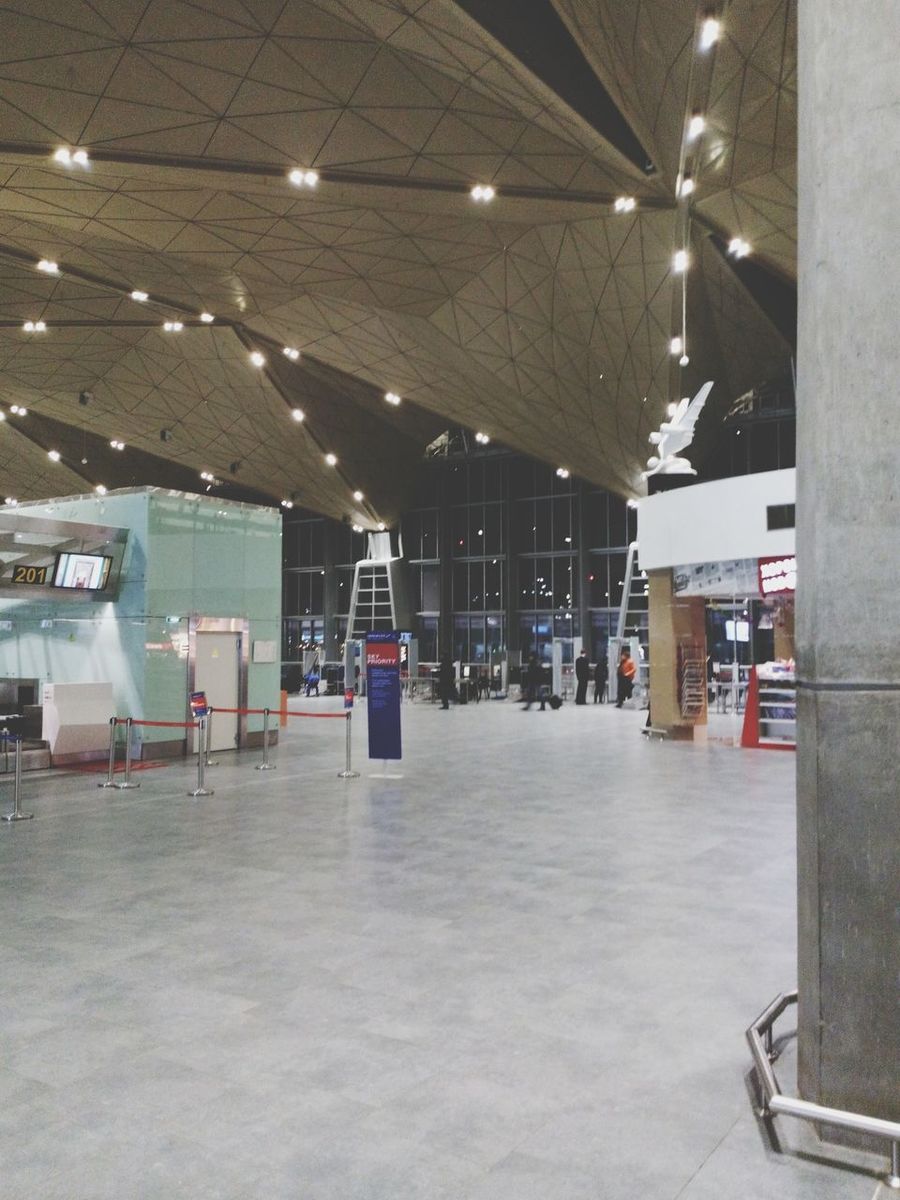 Take a seat and relax while waiting for your flight.