Huge sailing ship – barque Sedov – came to its home port in Murmansk, Russia. Citizens rush to the pier to make fabulous selfies with beautiful ship and visit it with excursion.
Огромный и потрясающе красивый парусник, барк Седов, прибыл в свой домашний порт в Мурманске. Горожане спешат на пирс, чтоб посетить корабль с экскурсией и, разумеется, сделать уникальные сэлфи.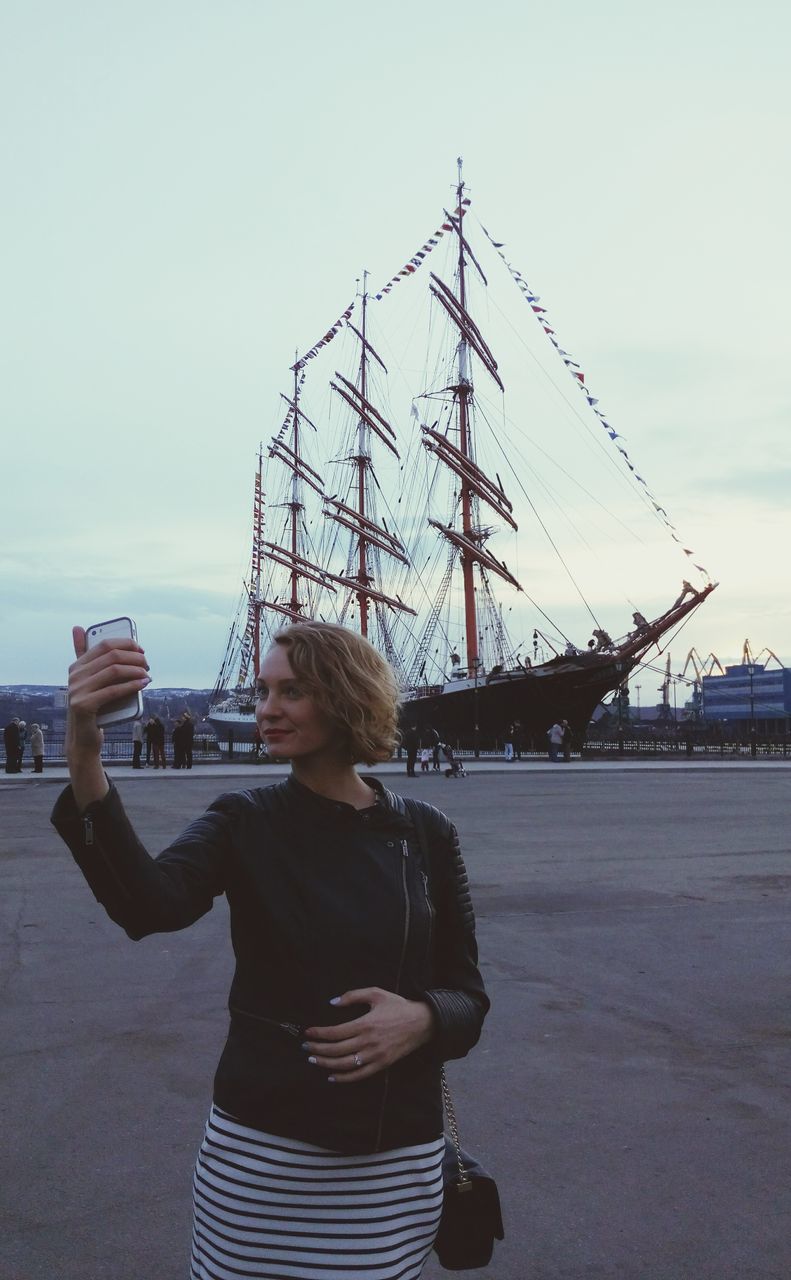 The
STS Sedov
, formerly the Magdalene Vinnen II (1921–1936) and the Kommodore Johnsen (–1948), is a 4-masted steel
barque
that for almost 80 years was the largest traditional sailing ship in operation. Originally built as a German cargo ship, the
Sedov
is today a sail training vessel, training cadets from the universities of Murmansk, Saint Petersburg and Arkhangelsk. She participates regularly in the big maritime international events as a privileged host and has also been a regular participant in The Tall Ships' Races.
Read more about Sedov on Wiki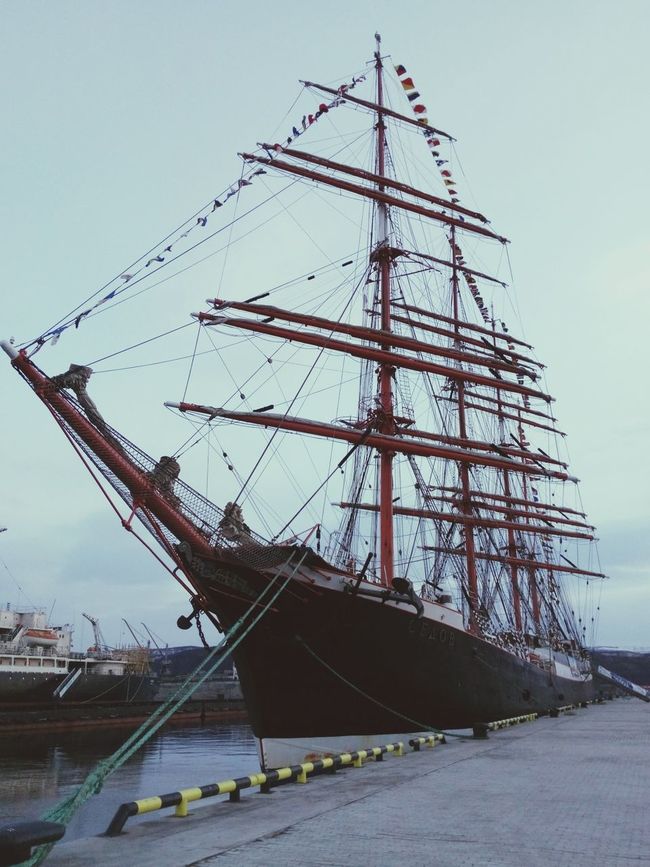 «
Седо́в
» — четырёхмачтовый
барк
, (построен в 1921 — как «Magdalene Vinnen II») переименованный в 1945 г. в честь прославленного русского полярного исследователя
Георгия Яковлевича Седова
. Является крупнейшим в мире учебным парусным судном.  Можно посмотреть больше информации об этом гигантском парусном судне на его
официальном сайте
.